The Center Art Foundation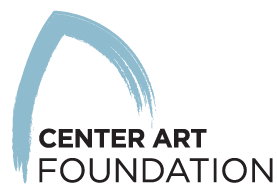 The Center Art Foundation* is committed to building a vibrant community by connecting people to art in meaningful ways. Chihuly Garden and Glass established the Center Art Foundation in 2018 to enrich life in the Pacific Northwest by further supporting the arts.
This commitment to our community is fulfilled through financial and in-kind support of arts organizations, youth arts programs, school arts education and scholarships for individual artists to empower the next generation of artists.
Since opening in 2012, Chihuly Garden and Glass has supported the important work of many arts organizations in the region, including:
Artist Trust
Arts Corps
ArtsFund
Bumbershoot
CERF+
Gage Academy of Art
Hilltop Artists
KEXP
Museum of Glass' Hot Shop Heroes
Northwest Film Forum
Path with Art
Pilchuck Glass School
Pottery Northwest
Pratt Fine Arts Center
Seattle Children's Museum
Seattle Office of Arts and Culture's Mayor's Arts Awards
Seattle Symphony's youth program
Seattle Theatre Group
TeenTix
The Vera Project
Youth in Focus
All monetary donations are by invitation only.
*The Center Art Foundation is a component fund of the Seattle Foundation. Seattle Foundation is qualified for tax exemption under Section 501(c)(3) of the Internal Revenue Code and contributions are tax-deductible to the extent allowed by law. Seattle Foundation's Tax ID number is 91-6013536.